A Statue For Michael Hutchence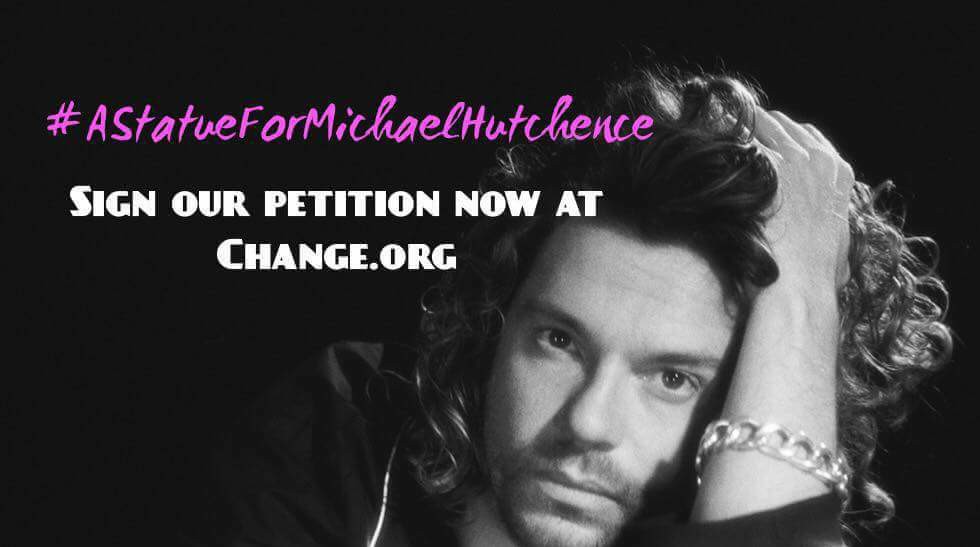 This fan based campaign, which started in June of 2016, is a moving tribute for Michael Hutchence. Two fans, Rosanda Herbert and Vincent Lamaro organized this campaign; they wanted Michael to be acknowledged for his career achievements. They thought of the idea of a life sized bronze statue for Michael so he could be honored in a lasting and tangible way.

Michael's sister Tina Hutchence was approached and agreed to join the campaign with the idea of having her brother immortalized in the form of a bronze statue in Australia. #AStatueForMichaelHutchence social media campaign was launched on several media platforms via Facebook, Twitter, and Instagram. Hundreds of fans and celebrities from all over the world have supported and told their stories on why Michael deserves such an honor. Along with Tina Hutchence and Vincent Lamaro the campaign's team consists of Kelly Poulter, Shanon Steele, Robbie Carroll.

A Change.Org petition was started to appeal support from the Government bodies in Australia. As of now, the campaign has over 7500 signatures from fans and industry peers from all over the world and is still growing. The campaign's team continues to work with state and local Australian Governments seeing the project comes to fruition. We've had wonderful support making sure Michael is honored in a lasting way for future generations. It's time to honor a legend.
Updated : 6th August 2018

home | news | biography | gallery | albums | lyrics | walk of fame | videos | foundation | just a man | store | the fans | in his own words | support | links | communicate | contact