Chris Cuffaro's Big Sale
A Message from Chris Cuffaro

Are you ready? Got some BIG news!!! I'm cleaning out my home!!! Well, not my home so much, but I'm cleaning out ALL the leftover prints I have in my home. Not leftovers as in old food, just framed prints that didn't sell at my exhibitions. I have over 100+ in my home sitting here collecting dust. SO I thought I would have a BIG sale. These are ALL framed! Some matted, un-matted, AP and edition prints. From 13×19 up to 52×63 and ALL are signed by me!!!
Down below is the list of what I have. Take a look and if you see anything you like, please email me at chriscuffaro@icloud.com. The price does NOT include shipping and handling. I will get an estimate first so you can decide. These will be going fast, so don't waste your time. First come, first serve. Thanks!
Check out some of the prints below - For full details refer to website http://www.cuffarophoto.com/big-sale/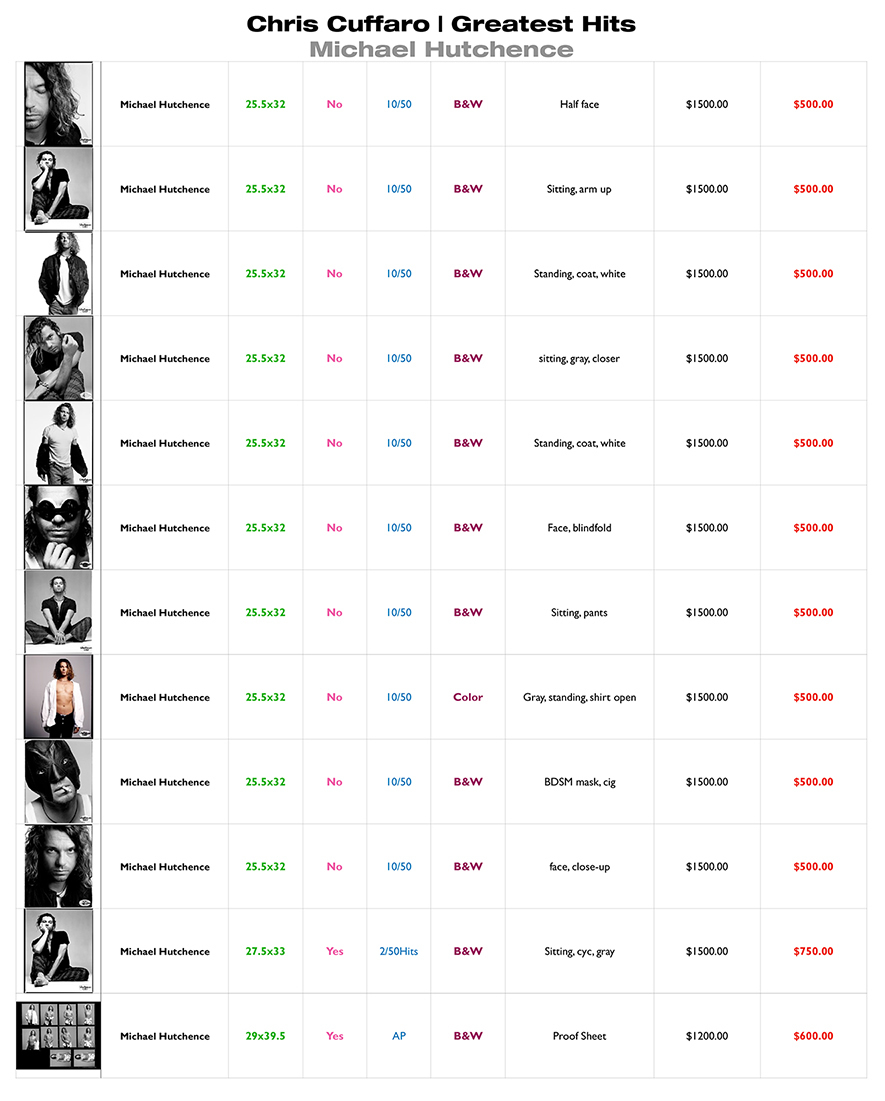 home | news | biography | gallery | albums | lyrics | walk of fame | videos | foundation | just a man | store | the fans | in his own words | support | links | communicate | contact