LIVE BABY LIVE
INXS's legendary 1991 Wembley Stadium gig shown will be shown in cinemas for the very first time, from November 14 2019. The show has been fully restored from the original 35mm print to create a new widescreen 4K Ultra HD version, and the film also now includes a previously unseen 'lost' track and a brand new Dolby Atmos audio mix by the band's Executive Music Producer Giles Martin and Sam Okell, created at Abbey Road Studios. This stunning concert film will be in cinemas in Australia and New Zealand from November 14, North and South America from December 9, and internationally from November 27.

To book your tickets, go to http://inxscinema.com.

Pre-order Live Baby Live https://inxs.lnk.to/LiveBabyLive.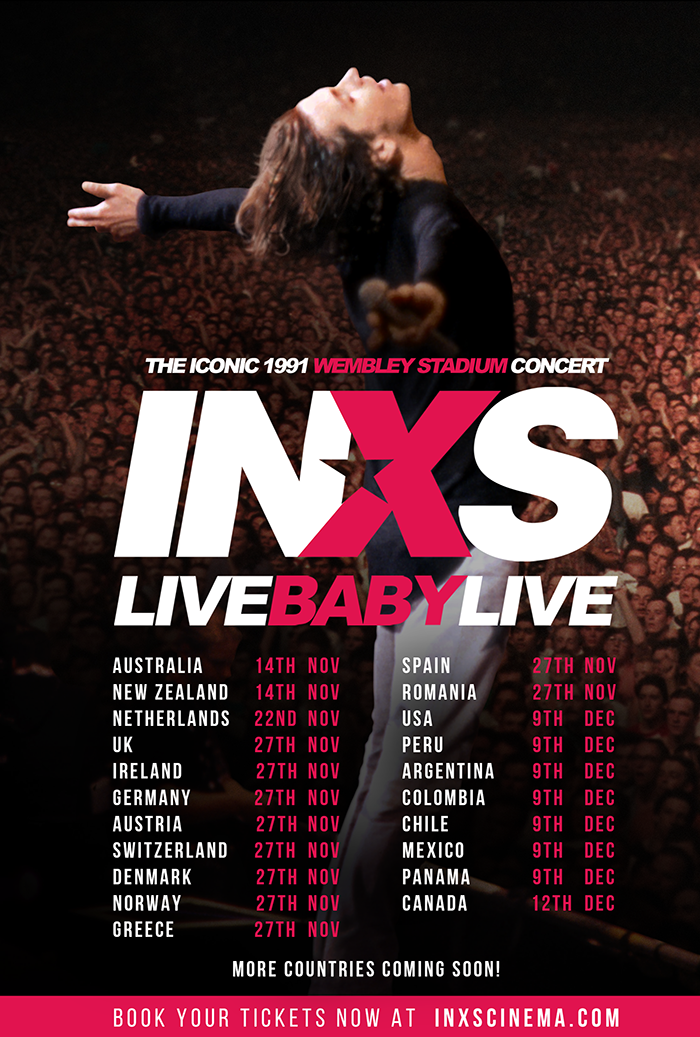 home | news | biography | gallery | albums | lyrics | walk of fame | videos | foundation | just a man | store | the fans | in his own words | support | links | communicate | contact