MYSTIFY
MICHAEL HUTCHENCE
Directed and Written by Richard Lowenstein

"Wow what a great documentary of a great frontman. Exceeded all my expectations. Thank you Richard Lowenstein" (Tina Hutchence / 2019)
With all of the anticipation leading up to Michael's friend Richard Lowensteins' MYSTIFY MICHAEL HUTCHENCE you would think there would be just a little disappointment. But I can tell you that it exceeds all expectation and more, much more.
I felt as if I were at the concerts all over again, I felt that he was sitting across from me and we were speaking again, I was overwhelmed with emotion but it was a really good feeling.
I feel proud to know people can watch this movie and get the real story from Michael's closest. It was comforting to sit next to Richard in the darkened theater, and when he was called up to speak and answer questions after the screening, he called me up on stage as well. I answered a question or two. So well done. Footage I had not seen before. Any fan would love it and even people who are not familiar with the band or Michael - this will make you love him and wish he were still around.
xxT.
Thank you Richard, you are the only person who could have told Michaels' story.
Tina Hutchence
New York Tribeca
April 26, 2019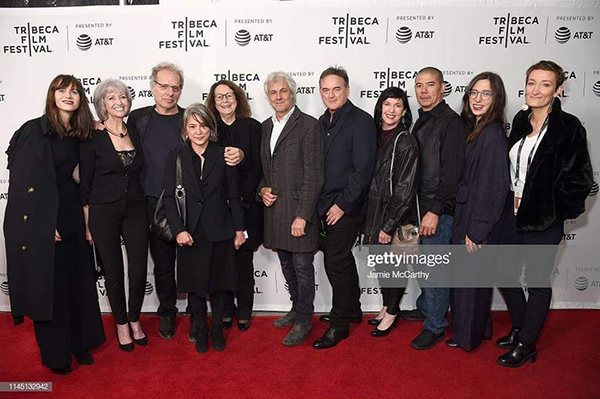 Tina Hutchence with writer/director Richard Lowenstein and the Mystify team