Patricia Agnes Glassop nee Kennedy
July 6th, 1929 -September 21st, 2010
Sitting in the cold, clinical surroundings of the ER Patricia and I hugged each other tightly as the physician broke the news that nobody wants to hear. I had to ask him to repeat himself. Ovarian cancer he said. Did he say three to six months? That couldn't be right, she's been a picture of good health all her life. She has always been so careful about what she ate, she stopped smoking when she was 35, the only health issue has be hypertension.

His parting words were, "Make sure you have a really nice weekend, make every minute count because it is going to be a nightmare from here on." I had arrived from California in late June 2010, expecting to have a nice vacation with my mother, we usually liked to lunch and shop and had thought about a trip to Melbourne where we had both been born. But when I arrived, she was in bed with what she thought was a stomach flu. After a week I knew it was something else and that's when I took her to the ER. We sat there for 6 hours while they did scans and tests and told us the dreadful news. It was close to 11pm on a Friday night, 4 days before her 81st birthday, and it was raining lightly as we walked out of the hospital. I positioned her just inside the door of the waiting room with an umbrella and and I ran out into the rain, across the road to the deserted car park and when I drove back to pick her up she sat in the passenger seat next to me and said, "Well, at least it wasn't bad news." The very sad part about this is she wasn't joking, she had dementia and she had forgotten what the doctor had told us just minutes before. She didn't notice my tears because my face and hair had been drenched from the rain. I was screaming inside.

Tina and Patricia

I stayed on to become her carer. She chose not to have surgery, she said at her age she had enjoyed a remarkable life. She had found her soul mate in Ross Glassop - the love of her life, who had passed 13 months before. Theirs was a beautiful love story. She had travelled the world extensively, and in all they had enjoyed a privileged lifestyle. She made me promise not to tell anyone that she was dying. She was suspicious if someone said they would like to visit, she told me that she didn't want anyone coming by just because she was dying. There was of course a small, select few who did know, but they were very careful not to let on to her. As her daughter I was privileged to care for her and to have that intimate time with her. She continued to work her crossword puzzles as she had done her whole life. We talked and I cooked her favourite food. We watched old movies, sometimes she would watch the same movie over and over because she had forgotten that she had seen it the day before. It was challenging when she asked me if Marilyn Monroe was aging well. I didn't mind, I just wanted to help her do whatever she felt like doing. We took one day at a time.
At night I slept beside her and she held my hand. Sometimes I awoke with her staring at me, with a pained look on her face. She forgot that I had medicaiton to help the pain. Other times she would be smiling and as I opened my eyes she would begin to talk about our shared life. The dementia made her forget the illness most of the time - small blessings.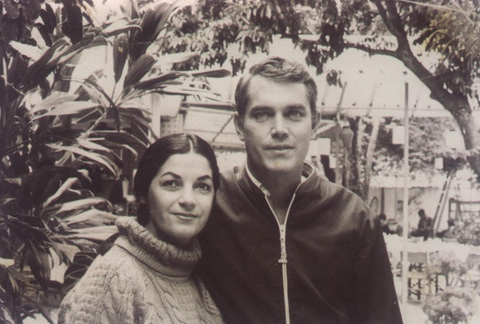 Patricia with the late Jeffrey Hunter on a movie set

She had also come to terms with the fact that she would never see Tiger Lily again. She did not want me to beg Bob Geldof to allow her to come visit her grandmother. Rhett had already disclosed her condition to him and he had expressed his concerns, but had not offered to send Tiger to Australia, so we said nothing to Patricia. She only got upset once in relation to Tiger, she saw a magazine article that showed Tiger attending Bob's father's funeral and through her tears she said, "I just realized, she won't be comig to mine will she?" It broke my heart.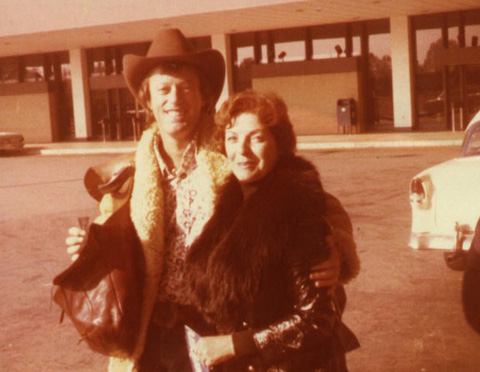 Patricia travelling to a set with Peter Fonda


Patricia was a chameleon. She went from a very popular model in Australia in her teens and twenties and was even modelling in her thirties. She was on the catwalk when she was pregnant with Michael in a maternity wear show. She became an international makeup artist for motion picture and paramedical makeup and as such produced many talented makeup artists out of her schools.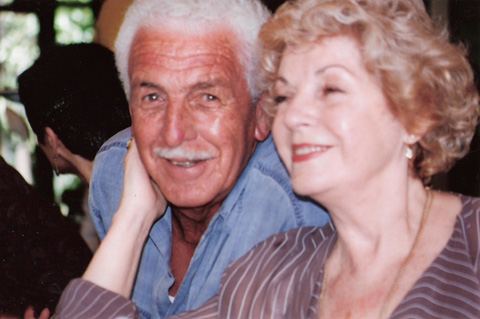 Patricia with the love of her life Ross Glassop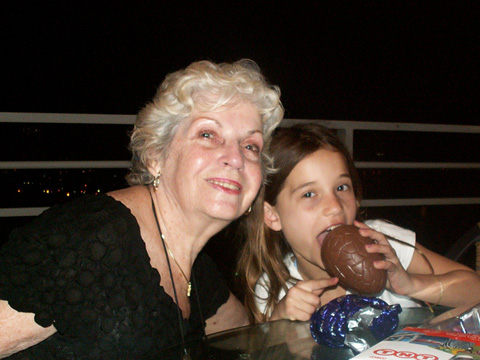 Patricia with Tiger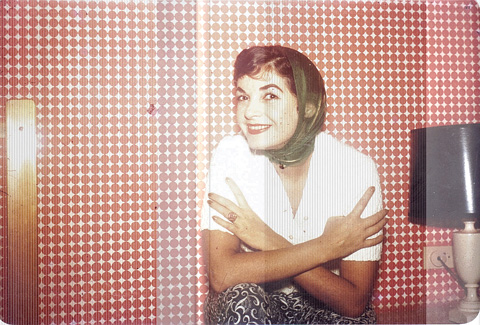 Patricia in Surfers Paradise in 1959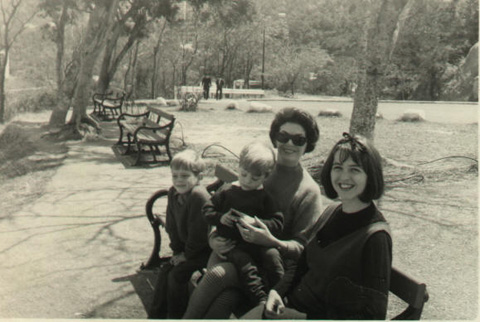 Patricia with Tina, Michael and Rhett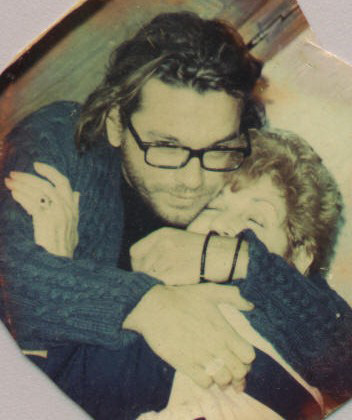 Patricia with Michael

She was sophisticated, with great taste and a lot of dignity and class. I loved her very much and thank her for the opportunities she gave me, and I will miss her forever.

Tina Hutchence
Main Beach, Australia
October 2010

Related pages :
Patricia Glassop Sadly Passes Away
Order of Service (inside) | Order of Service (outside)
(links open in new browser window)